The World's Most Creative Christmas Trees Ever
The Portland Press Herald
Christmas trees can be very different, natural or artificial, big or small, green or silver. They are decorated with either light or toys, or candles, or with all at the same time. But sometimes Christmas trees are very unique, creative and sometimes even strange.
Thus we present you the world's most original and interesting Christmas trees ever, which definitely will not leave indifferent any passerby.
The tallest Christmas tree ever has been put in Dortmund, Germany. It consists of small trees and has a height of 45 meters.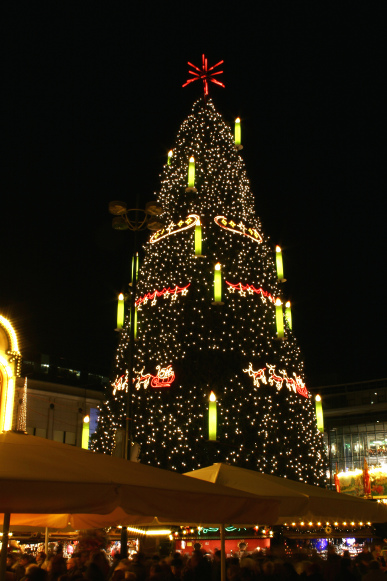 ''Lego'' Christmas tree with a height of 9 meters is placed in the shopping mall in Britain's Manchester City.
In Paris ''Galeries Lafayette'' a Christmas tree was placed decorated with Swarovski crystals, which not only created the impression that it was all made of crystal, but also emit a delicate jingle.